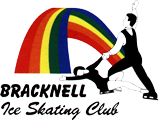 Bracknell Ice Skating Club Email Newsflash - August 2018
Please find attached the cast list for this year's panto.
All skaters/parents should have received an individual email depending on their or their child's group. If you are on the cast list and have not received a personal email then please email Lesley.brenikov@btinternet.com. Please also advise if the spelling of the skater's name is not correct as this list is used for all panto administration purposes, panto programme etc.
Please note
Show dates are 12 – 16 December 2018

Panto registration is Tuesday 11 September (details of time and location to be confirmed)

Rehearsal schedule will be published w/c 13 August

BISC membership renewal is required to enable panto registration to take place on 11 September
Thank you

BISC


----------------------------------------------------------------------------------------------------------
This Newsflash email was sent by Bracknell Ice Skating Club. It is a non-reply distribution list.
You are receiving this Newsflash email because you are a subscribed member of the club.
If you do not wish to receive these emails please send an email to: info@bracknell-ice-skating-club.co.uk