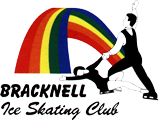 Bracknell Ice Skating Club Email Newsflash - November 2018
Dear panto skaters
Please see below the times when you can pick up your panto costumes on the 11th November. NOTE: We have been advised that panto costume collection will take place in the ski lodge which is located upstairs at the rink past the entrance to the Cosmic Fitness gym and the next level up from Honies restaurant and VIP Hospitality.
Please make sure you bring a £20 deposit for the costumes and the skater tries on the costumes before they are signed for.
Once signed we are assuming they fit as there won't be time for any alterations later if they don't.
| | |
| --- | --- |
| Group | Time |
| Camels | From 09:30 |
| Ninjas | From 09:30 |
| Market | From 09:45 |
| Handmaidens | From 09:45 |
| Guards | From 10:00 |
| Fan Dancers | From 10:00 |
| Jewels | From 10:15 until 11:00 |
If you have any queries re costumes please email Marion Syson on mjsyson@sky.com.

BISC


----------------------------------------------------------------------------------------------------------
This Newsflash email was sent by Bracknell Ice Skating Club. It is a non-reply distribution list.
You are receiving this Newsflash email because you are a subscribed member of the club.
If you do not wish to receive these emails please send an email to: info@bracknell-ice-skating-club.co.uk